EDA Industries strongly believe in the potential of the best talents of Italian and international universities.
With this in mind we have launched a series of collaborations with leading universities creating EDA Industries Lab, a project created by young people for young people.
With this objective, we open the doors of the engineering world to youngs going to search an interesting and challenging job, offering the possibility of being part of a team of experienced and highly skilled professionals.
Our projects represent an opportunity for knowledge of some of the key themes for Research and Development, also constituting a real opportunity to participate in a recruitment process.
We appeal to all those who feel ready to move from theory to practice in the Semiconductor Industry sector, constantly evolving and productive job opportunities.
We collaborate with: 
 - PERUGIA UNIVERSITY - ITALY (Umbria)
 - L'AQUILA UNIVERSITY - ITALY (Abruzzo)
 - CATANIA UNIVERSITY - ITALY (Sicily)
 - SINGAPORE UNIVERSITY - SINGAPORE
Seek for our events:
EDA Industries Lab + Engineering Dept. UNIPG: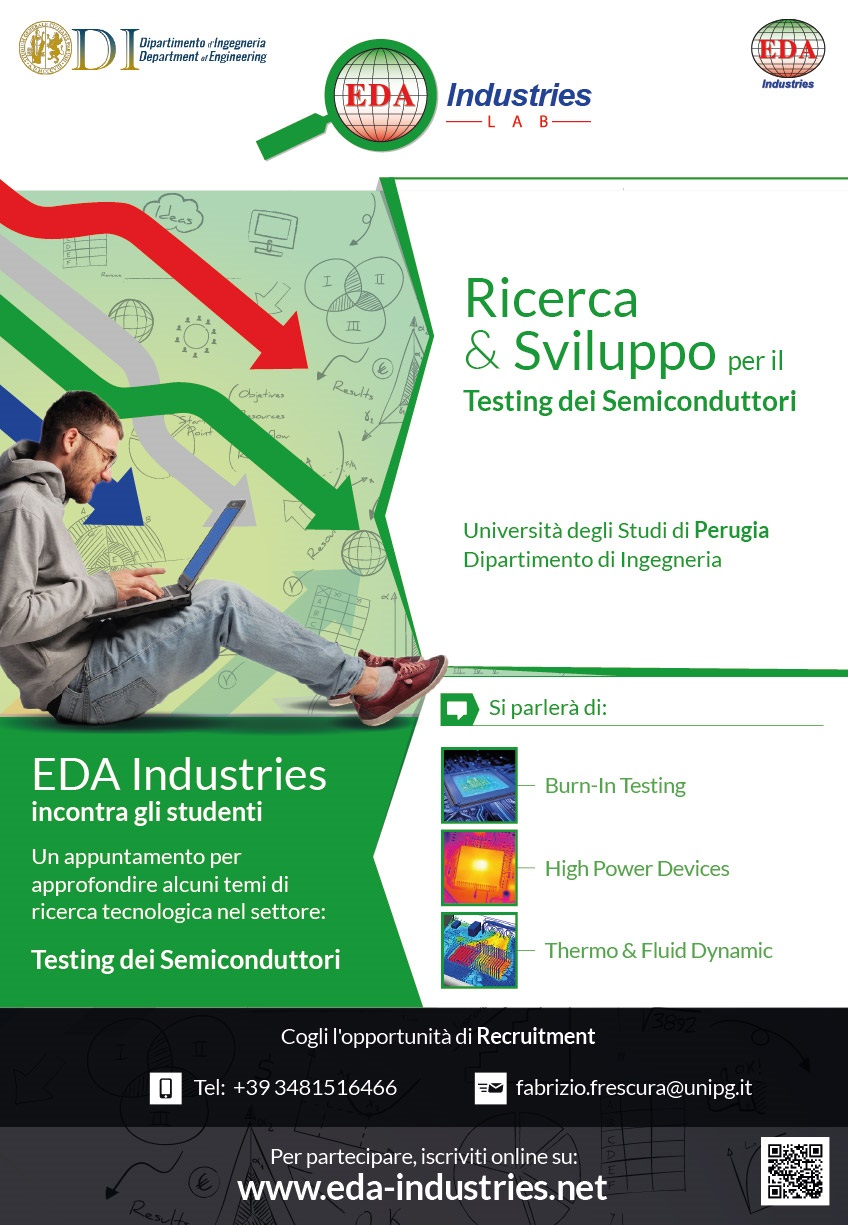 EDA Industries Lab + Engineering Dept. UNIPG: November 2017
The event has been held on 9th November 2017 
EDA Industries Lab + Engineering Dept. UNIPG: May 2017
The event has been held on 29th May 2017